The Secret Menu of Radio Waves in After Effects

The Secret Menu of Radio Waves in After Effects
Ethereal Morphing Letters/Little Distraction from Satya Meka on Vimeo.
You probably have already seen my Tutorial for AETUTS where I create Ethereal Letter Morphing . Even though I named it Little Distraction, I let them change the name because of obvious commercial reasons. When I first discovered the effect, I was so amazed that I couldn't stop showing people how cool the moving thing looks. I don't really term this as a happy accident because I have been working on radio waves for more than a month and that is the final result. Even today, I can't stop experimenting with Radio Waves and I still think its not completely explored. It is one of the most under rated plug-ins in Adobe After Effects. I am not a big fan of using plug-ins, but I just have no choice. Hopefully, one day I will master all the Processing Libraries so that I will create my own plug-in stuff. Coming back to the actual topic, there is definitely a secret menu hidden in the Radio Waves plug-in in After Effects. Take a look at the following screenshots. I bet you will be amazed if I say those are completely created using the Radio Waves plug-in.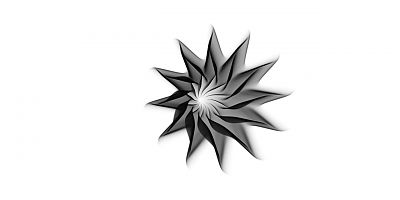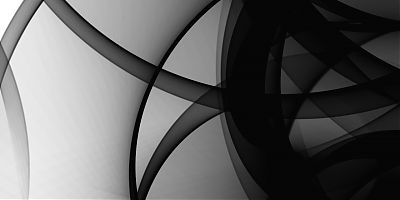 So, where exactly is the secret menu? It is right in front of you, in the main Radio Waves Effects Panel, but it is hidden in the form of Frequency,Opacity,Fade-in and Fade-outs. Yes, with proper tweaking you can produce some amazing results using the Radio Waves plug-in. Let me give you some brief tips so that you can utilize, the plug-in much better. Remember, this is not a tutorial, but just a brief guide which helps you to create better organic forms using Radio Waves plug-in.
The more the frequency is the more continuous your form looks. Also, your frequency depends on the size of your composition and also the Expansion(Distance Between Consecutive waves).

For general

NTSC

DV Compositions with SD resolutions, the frequency is almost equal to the wiggle amount if your form is moving. Otherwise, it is just a quarter of the width.
For HD Resolutions, the frequency should be atleast a quarter of the width of the composition. Also, if you are seeing bands/random deformations, make sure you increase the opacity and reduce the spin. I generally don't recommend animating the spin at HD resolutions.
Wave Type, while animating masks, make sure you get the mask transformations(if any) right before increasing the frequency. Also remember, the more number of mask transformations you have, the more complex organic shapes you get.
Quick Animations , if you are planning to do some really quick transform animations, try to avoid keyframing any orientation/spin properties as it leads to rapid jagged movements and your form looks so chopped!
Don't forget, most of these organic shapes are forms can be achieved only if you insert wiggle() expression in the producer point of radio waves.
If nothing I wrote makes sense to you, then you should probably watch my tutorial on How to create Ethereal Letter Morphing on AETUTS.
Related